Weekend News Roundup – December 29, 2022
Author: Starr Herr-Cardillo
Dec 29, 2022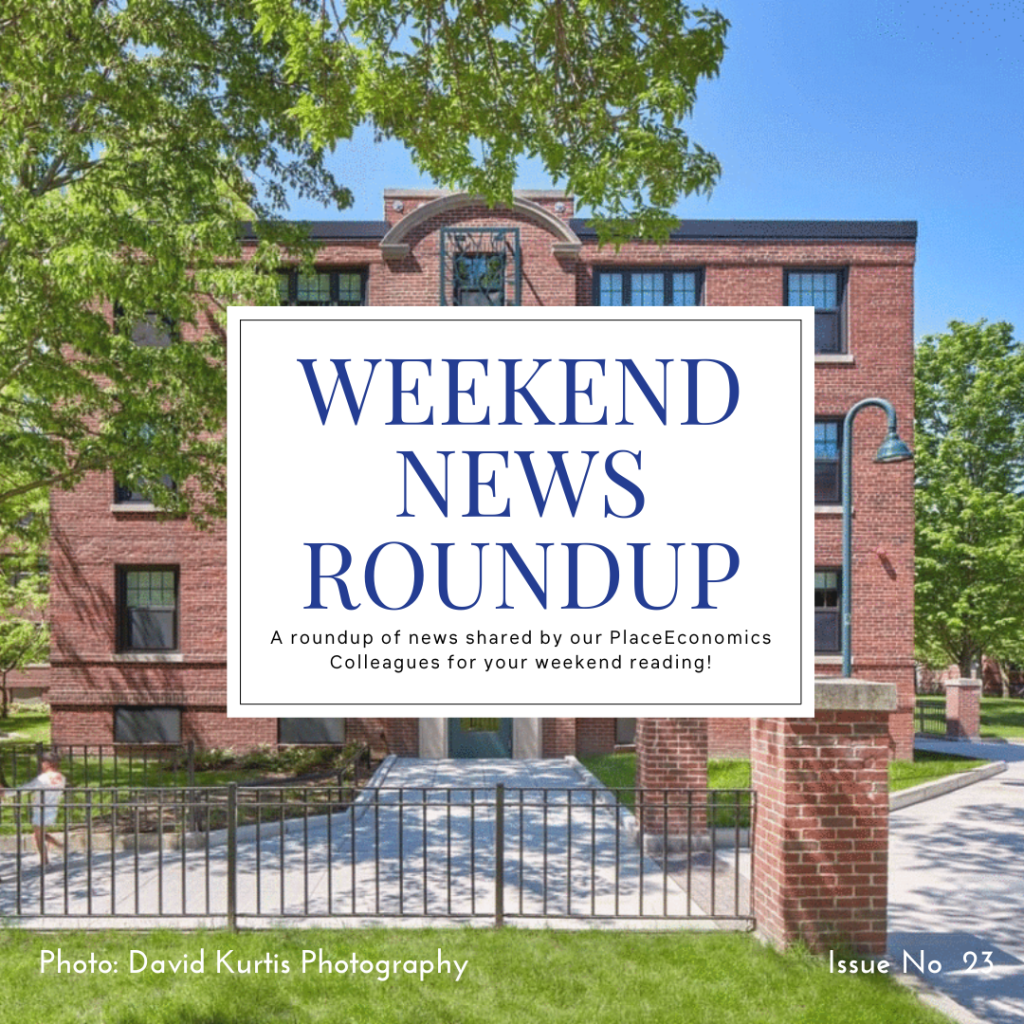 Wow–we've been so busy working on projects to wrap up the year that it's been a while since our last Weekend News Roundup! So we're calling this our End of the Year News Roundup: a collection of things we read over the past few months. We hope you enjoy catching up, preferably snuggled under a cozy blanket, sipping a hot beverage, and enjoying the last few days of vacation.
Exciting News!
Preservation Maryland and its Campaign for Historic Trades have introduced legislation to establish a preservation craft training center that was included in the year-end government spending bill, which is expected to be signed by President Biden shortly. The Frederick Jobs and Historic Preservation Training Center Land Acquisition Act "provides the National Park Service's Historic Preservation Training Center, located in Frederick, Maryland, with the
congressional authority to acquire up to 20 acres to build out a fully functioning center for historic trades training."
Read our report on the Status of Historic Trades, commissioned by the Campaign for Historic Trades to help make the case for historic trades training, here.
Affordability
Susanne Schindler and Chris Moyer take a deep dive into the world of public housing for Places Journal in their article "The Case for Truly Public Housing." The authors consider how the Cambridge Public Housing Authority has managed to provide quality public housing despite the increasing privatization of affordable housing and erosion of The Housing Act of 1937.
Speaking of public housing, Emory University students, with the help of their professor, worked to commemorate the two first federally-funded public housing complexes which happen to be located in Atlanta.
Digging into the issue of affordability, we came across this study from 2019 conducted by researchers from the USC Price Center for Social Innovation looked at rent burdens in LA through a resident survey, finding that 73% of the 800 households surveyed were rent burdened.
In Chicago's Logan Square neighborhood, a pilot ordinance will require developers to pay a $15,000 fee to tear down existing buildings in an effort to protect existing affordable housing units. Alderman Carlos Ramirez-Rosa, whose district includes Logan Square, says this will help protect missing middle housing that might otherwise be demolished to create larger, more expensive units, a trend that's been increasing in the area.
Bloomberg covers a study from the Barcelona Lab for Urban Environmental Justice and Sustainability considered "green gentrification" and found links between green infrastructure developments and gentrification in major US and European cities. The original research paper can be found here.
Renovation and Adaptive Reuse
Categories:
Featured Updates, PlaceBlog, Uncategorized